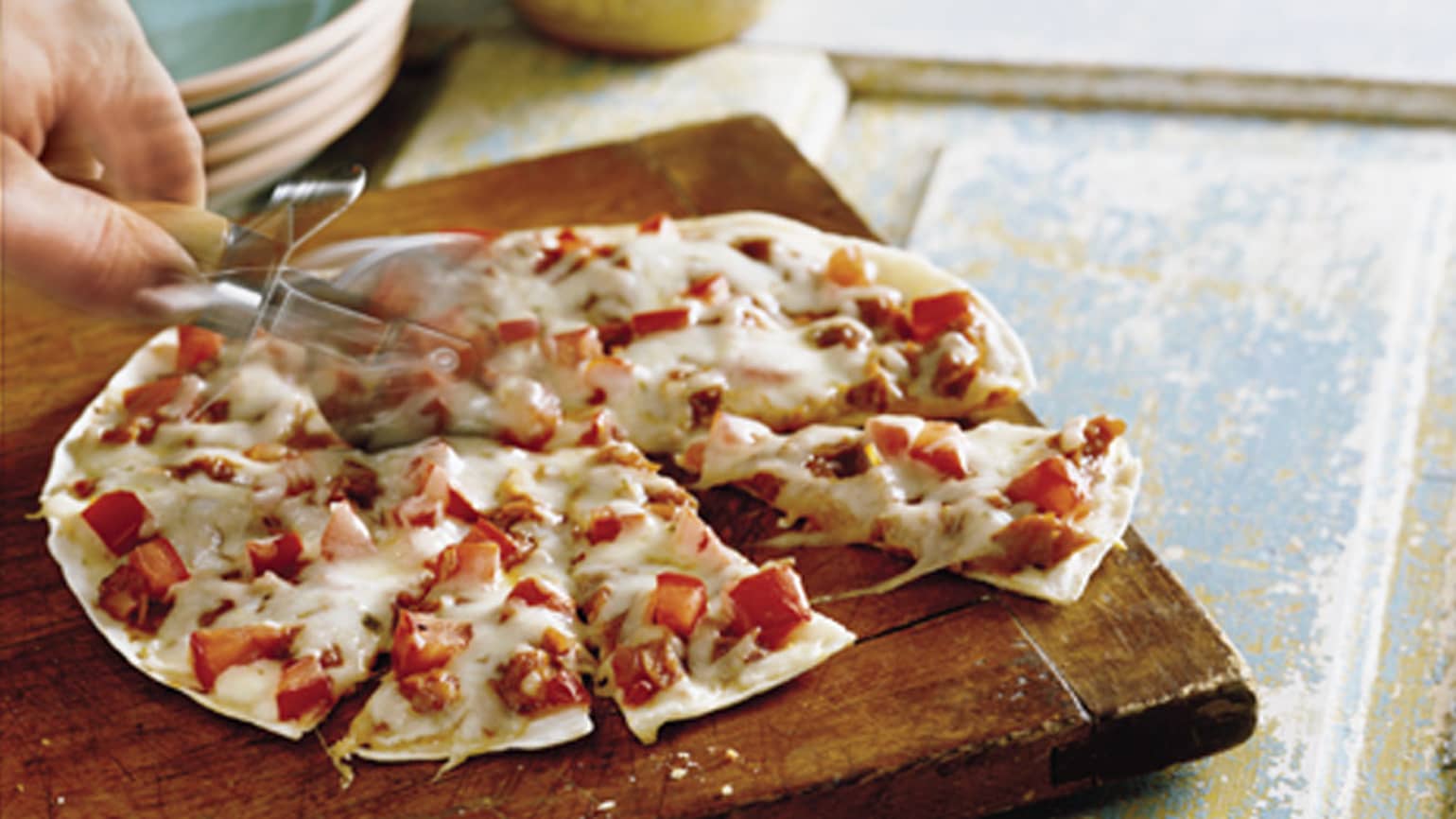 Tortilla pizza med grillad kyckling
Här är ett lättlagat mellanmål efter skolan. Eller gör en sallad också, så är middagen klar på nolltid!
Ingredienser
2 Old El Paso™ Super Soft Medium Flour Tortillas
100 g barbecuesås
225 g kokt kycklingbröst, strimlat
1 röd paprika, tärnad
150 g mexikansk ost, riven
Old El Paso™ salsa (valfri smak)
Instruktioner
Preheat the oven to 180 °C, 160 °C fan, gas 4. Place the tortilla shells on baking paper. Mix barbecue sauce and shredded chicken in a small bowl. Divide the barbecue chicken between the tortilla shells and top with paprika and cheese.
Bake for 10-15 minutes or until the cheese has melted and the bottoms are crispy. Cut each tortilla into 4 triangles. Served with salsa.
Tips
If you want, you can use cheddar cheese instead of Mexican cheese, and top with tomatoes instead of peppers. The flavors are also excellent together with a dollop of sour cream!